Portland, September 2-5, 2005
Tournament report by Brook Robinson, photos by Zana Anderson
Brook Robinson and Zana Anderson played in the 2005 Labor Day Scrabble Tournament. They both played in division 4 in both the early bird and the main event.
Brook placed 3rd in the early bird and Zana placed 9th.
In the main event, Brook placed 8th and Zana placed 23rd.
The turnout for the main event was over a hundred people and it pleased the director, R. A. Fontes.
Portland is a beautiful city and the weather could not have been more perfect. Brook and Zana were able to stay at Brook's stepmother's house and have a car to explore the city after the games.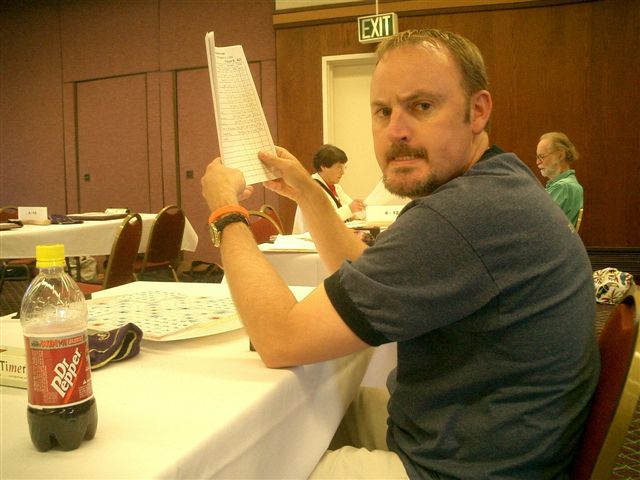 Brook Robinson gets ready to kick some butt
---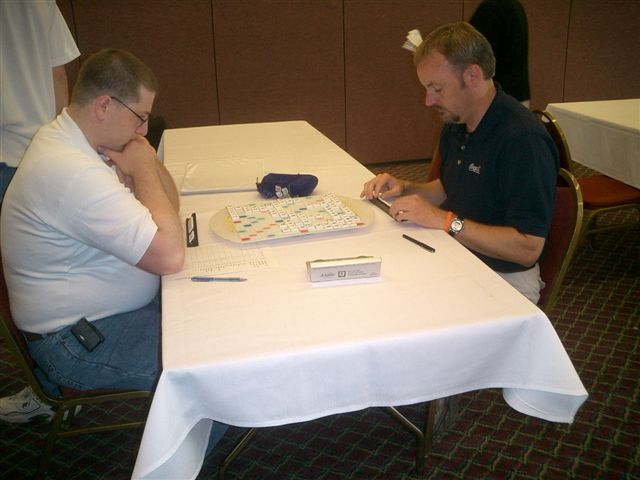 Brook Robinson playing a tournament game
---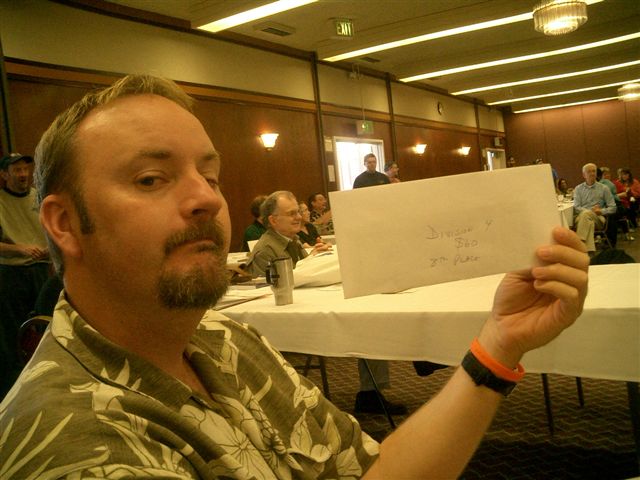 Brook Robinson shows off his prize money
---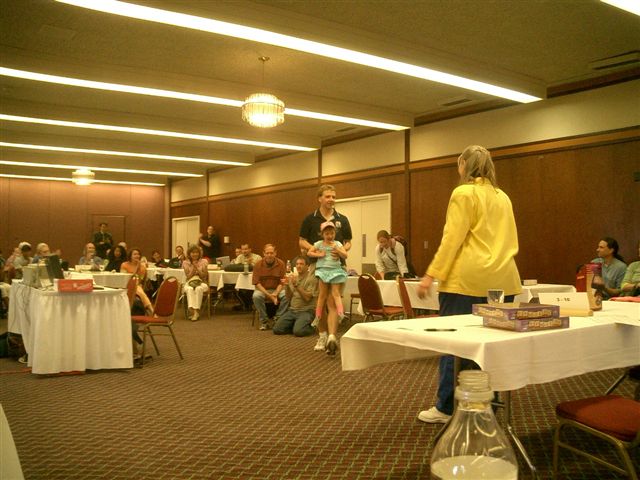 Dave Wiegand accepts a prize with his daughter
---